Jim Doherty (1939 – 2012)
" The music around here went from generation to generation. I got it from my father and he got it from the likes of the old fiddlers before him." – Jim Doherty
House Dances and House Dance Music
The terms house dances and house dance music comes up regularly enough in discussions about the Irish music tradition of the past. Many feel familiar with the concept of what those social occasions were and the music that was played at them. However, since their onwards decline from the 1940s onwards in County Donegal traditional players have become increasingly disconnected from them. The vast majority of adult players of today have never personally experienced them in their natural social setting. The presumptions that we know about them is simply that, a presumption.
Jim Doherty (1939 - 2012)
If ever there was a man who encapsulated the gentlemanly nature, humour and pure love of playing Donegal fiddle music either at home in his kitchen, for dancers or in public company, it was Jim Doherty. Jim was born on the family farm in Legnahoorey on June 10th, 1939. His earliest experiences of learning fiddle came in the family home through picking up tunes and guidance from his father. His older brother, John, had also begun to play fiddle through their father's teaching and he also helped Jim pick up tunes.
Naturally, a good deal of Jim's repertoire and style would have been derived from his father, Neil and probably to some degree an inheritance from that of Robert Sproule and Matthew Buchanan. Some of the tunes such as The Woodpecker survived to the present day only through his playing. Others show a strong connection with the much older players of his wider area of north Donegal as captured in the 1904 collection Songs of Uladh by Padraig Mac Aodh O'Neill such as in Jim's version of The Humours of Baile na Fead.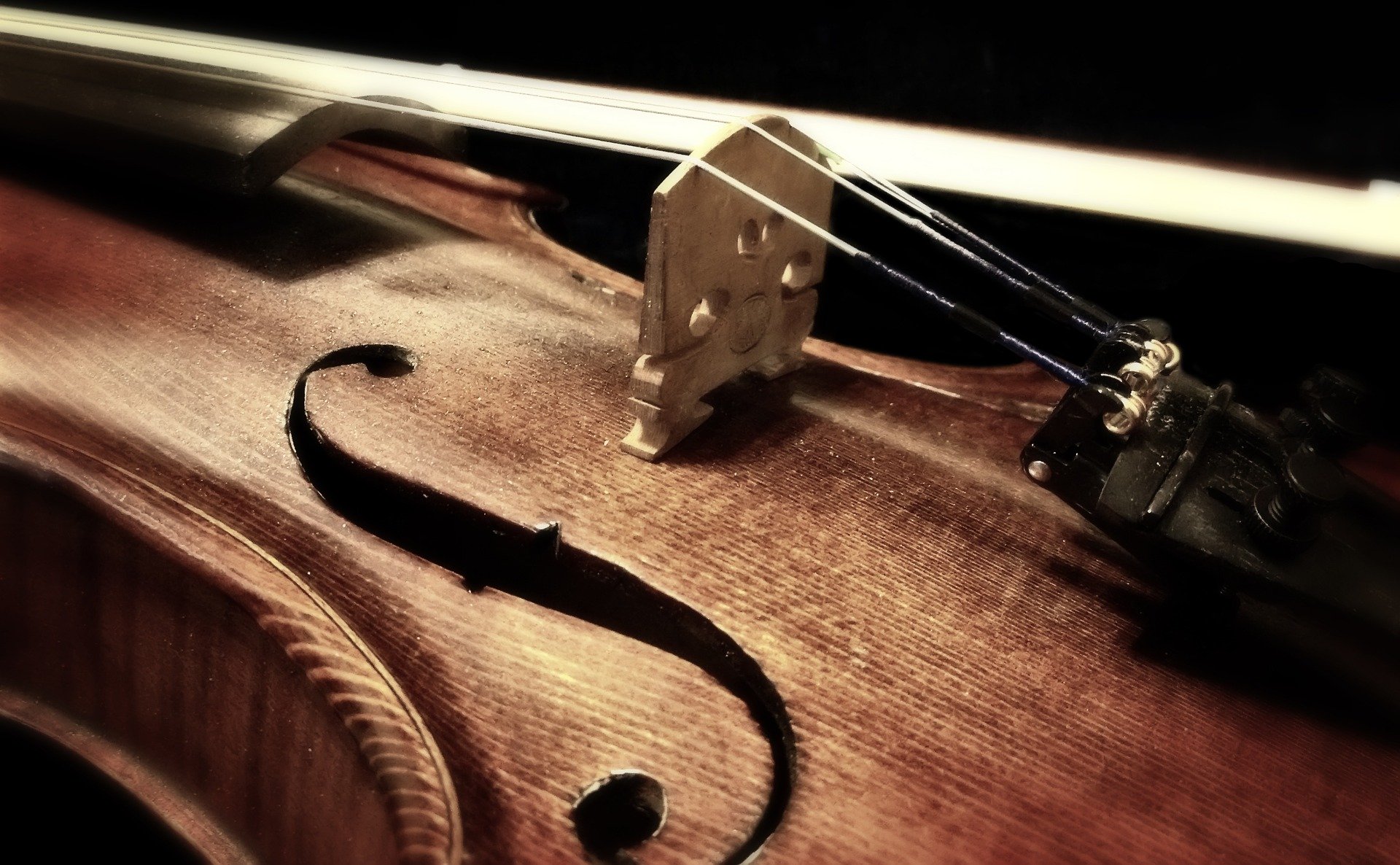 Transcriptions and Recordings
The transcriptions are made from Jim's playing on these recordings. They are taken from his playing of the tune first full time around.
Jim does not avail of overt upward or downward slides between paired notes, however there are some instances of subtle, understated slides. These occur where he sounds the first note of a pair on a slurred bow and allows a slight sliding sound transition to the second note. Jim also occasionally plays a purposeful note which is slightly sharp of the otherwise standard pitch note. These can be heard in measures one and five of part two of The Braes of Mar.
Grace notes or 'cuts' are written in two forms. Firstly is note appearing in the standard single grace note form. This serves to separate two adjacent notes of the same pitch which emphasises the second note as the beat note. Secondly are two tied grace notes. This type of cut treats a single note as an emphasised beat note. As the note to be stress is sounded fractionally before the upper grace or cutting note is delivered, two grace notes are required to be written to fully represent the sequence of sounding the notes.
Two types of triplets are used in the transcriptions. The first is the standard sequence of three quavers to be played in the time value of two and marked with the number '3' above them. The second and more common form played by Jim are written as two initial semiquavers followed by a quaver.
Recordings & Tune Transcripts
T.1  The Woodpecker and The Humours of Baile na bhFéad (jigs) more info
T.2  Miss Casey and The Dooney Rock (jigs) more info
T.3  The Rambles of Kitty (jig) more info
T.4  Tipperary Boys &The Young May Moon (lancers) more info
T.5  Jim McFadden's & The Peacock's Feather (germans / barndances) more info
T.6  Matthew Buchanan's (german / barndance) more info
T.7  An Comhrá na dTonn (german / barndance) more info
T.8  Laddie wi' the Pladdie & Captain Campbell (highlands) more info
T.9  The Braes of Mar &The Keel Row (highlands) more info
T.10 Louden's Bonnie Woods (highland) more info
T.11 Orange and Blue (highland) more info
T.12 Síos a' Béalach Mór, Suas a' Béalach Ceatharnaigh (highland) more info
T.13 Miss (Sarah) Drummond of Perth & Miss Ramsey (highlands) more info
T.14 The High Caul Cap & Finnegan's Wake (polkas) more info
T.15 Casey's Pig (highland) more info
T.16 The Marine & John McGee's (lancers / single jigs) more info
T.17 My Love is in America (reel) more info
T.18 Polca Gan Ainm (polka) more info
T.19 Cameron's Got His Wife Again (highland) more info
T.20 Cailíní Árd a' Rátha (highland) more info
T.21 The Cat that Kittled in Jamie's Wig (highland) more info
T.22 The Ballyoran more info
T.23 The Glengesh Hornpipe more info
T.24 Molly Garbh (highland) more info
T.25 Green Grow the Rushes-O (highland) more info
T.26 The Corn Riggs (a specialist dance form) more info
T.27 The Eight Step Polka (a specialist dance form) more info
T.28 If There Weren't Any Women in the World (german / barndance) more info
T.29 Delahunty's Hornpipe more info
T.30 Gan Ainm (song air used as a waltz) more info
T.31 Maggie Pickie more info
T.32 Pull Down the Blinds (waltz) more info
T.33 Napoleon Crossing the Alps (march) more info
T.34 The Blue Ribbon Polka more info
T.35 Strathspey Gan Ainm more info
T.36 Jim McFadden's (german) more info
T.37 Jim Doherty Interview Excerpts more info
Cairdeas na bhFidléirí wishes to express our sincerest thanks to the Doherty family for its support for this project. We wish to acknowledge kind assistance of Jackie Small, Terry Moylan and Pete Clarke in assisting with the identification of the tune titles for a number of the less well-known tunes played by Jim. Likewise, we are grateful to Patrick McBride of Mulroy Bay Music for sharing a number of tracks of Jim Doherty's playing with us.
This project has been funded and made possible through Cairdeas na bhFidléirí's Annual Strategic Grant from the Arts Council.